Fat Grafting Korea
Fat Grafting in Korea
The most benefit of the Fat Grafting is that fat is removed from areas where you want to remove the fat. This means that the area where you have excess fat can be taken out and the fat part can be treated as well.
At Answer Plastic Surgery, Korea, we use your own fat tissues for the Fat Grafting Surgery. Using your own fat tissues reduces allergic problems and side effects. 
Applying your own fat tissues produces very natural, well positioned, and long lasting of the Fat Grafting result without allergic reactions. At Answer Plastic Surgery, Dr. Choi Min utilizes a special microsurgical instrument which minimizes scars of an incision. Dr. Choi Min has a high-skill and know-how of using the microsurgical instrument so, the scar is almost not visible, damaged tissue is minimized and operation is precise and accurate. 
Platelet-rich plasma and stem cell are the methods to heal soft tissues.
Patient's own blood is extracted through aseptic surgical instruments and the blood platelet is separated from the blood through the centrifuge. The blood platelet is used in injection to regenerate blood platelet in the surgical area.
PRP injection improves the function of platelet and decreases the pain of the operation. Stem cells can also regenerate the production of the blood platelet in the area of operation. Injecting the stem cells facilitate the recreation of soft tissues in the area of the Fat Grafting.
Therefore, if you would like to escalate the effect of the Fat Grafting operation, Dr. Choi Min would recommend you to apply PRP injection or stem cell injection. These two methods can expand the maintenance period and allow the fat tissues to be engrafted well.
‍
*Before you take PRP injection or stem cell injection, be aware of your health conditions and issues*
*Check whether you are eligible for the PRP injection or stem cell injection with Dr. Choi Min*

It Is Recommended If You...
want to look younger than the actual age
want cheeks to be plump
have asymmetrical forehead or dent forehead and want to make it balanced and volumed.
have dent upper eyelids
want to erase the nasolabial fold
Details of the Fat Grafting Procedure
Surgery Time: 1 hour
Anesthesia: Local anesthesia or Hypnoanesthesia (twilight anesthesia)
Removing Stitches: after 7 days
After Surgery Check-ups: 1~2 times
Recovery Time To Daily Activity: None
These pictures are our patients' before and after.
The above picture is before and after of the Fat Grafting on the forehead. You can clearly see the voluminous forehead after the operation.
Before the operation, you see the forehead is very volume-deficient. Thus, the curve of the forehead and eyes is flat. However, after the surgery, the forehead is bulging and voluminous.
The bottom picture is before and after of the Fat Grafting on the whole face. There is definite volume after the operation.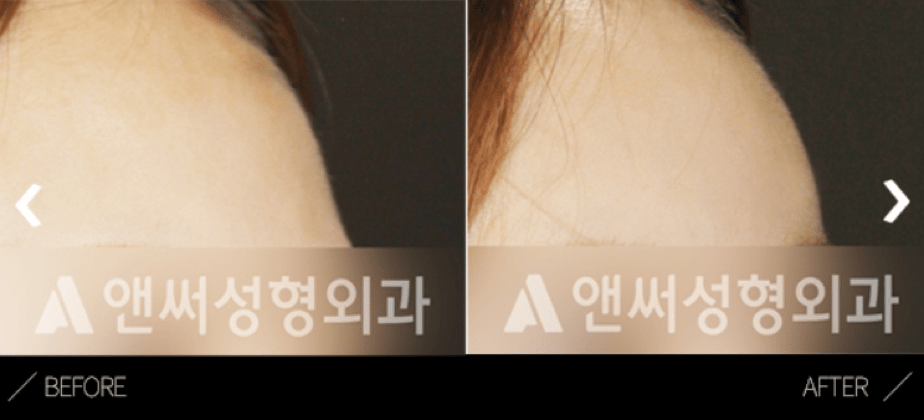 Before & After on forehead
Before & After on forehead 2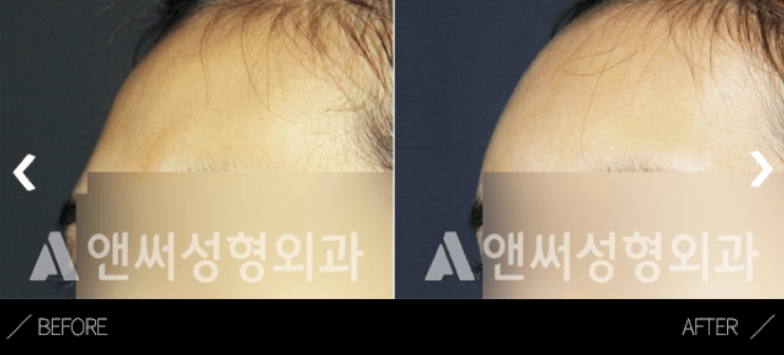 Before & After on forehead 3
Before & After on forehead (man)