Incisional Double Eyelid Surgery
Incisional Double Eyelid Surgery, Answer Plastic Surgery, Korea, South Korea, Eye Surgery, Double Eyelid Surgery, Incision, Non-incisional, Eyelid, Upper Eyelid, Double Eyelids, Eyelid crease, Blepharoplasty, Medical Staff, Plastic surgeon
Answer Plastic Surgery provides various eye procedures that produce a beautiful set of double eyelid lines. These double eyelid procedures are non-incisional and incisional double-lid surgery. Answer's incisional double lid surgery creates clearer and brighter eyes and suits those with monolid and saggy droopy eyelids.
Dr. Choi is South Korea's leading expert in eye surgery who founded  Answer Plastic Surgery. He designs the treatment plans for each patient according to their unique eye measurements. After direct comprehensive consultation with Dr. Choi, which includes extensively analyzing your eye shape and condition, he will recommend the best suitable method and double eyelid type for you.
Blepharoplasty or eye surgery is usually performed on the upper and lower eyelids to enhance the appearance and functionality of one's eyes. Answer's double eyelid surgery through a full surgical incision aims to produce well-balanced and permanently shaped eyelid creases achieving a more natural look.
You can start scheduling an appointment with us. We guarantee that Answer Plastic Surgery is fully equipped with high-quality medical devices, state-of-the-art facility rooms, and highly advanced technology to help you achieve your aesthetic goals.
What is Incisional Double Eyelid Surgery?
Double Eyelid surgery involves two kinds of methods: non-incisional and incisional. Non-incisional double eyelid surgery, from the name itself, entails no invasive surgical procedure. Hence, it is safer for those who do not want to go under the knife. Even though it uses almost invisible threads to create double eyelid creases, it still produces naturally brighter and larger eyes.
With non-incisional double eyelid surgery, clear transparent medical-grade threads are tied under the upper eyelids to form new double eyelid lines. It has a short recovery period since no actual incisions are made. The procedure also gives natural results for a youthful appearance with minimal side effects such as swelling, tissue damage, and scarring. 
Dr. Choi's micro-surgical equipment provides a precise and accurate surgical procedure that guarantees safety and effectiveness with minimal scarring. Answer's non-incisional double-lid blepharoplasty allows you to recover quickly and continue your daily life within only a few hours after surgery.
Good Candidates for Non-Incisional Double Eyelid Surgery
The incisional double-lid blepharoplasty involves precise incisions on the upper eyelid to remove unnecessary fats and muscles effectively. As a result, it creates natural double eyelid creases that make one's appearance very youthful and glowing. This procedure also shapes the eye into the desired proportions that suit the patient's facial structure.
Answer's incisional double eyelid surgery helps you achieve your aesthetic goals by utilizing Dr. Choi's micro-surgical equipment guaranteeing precise and accurate incisions to produce less swelling and scarring. This technique makes the upper eyelids firmly connected with medical-grade suture threads to prevent possible eyelid release. As a result, it allows you to recover quickly and continue your daily life within only a few hours after surgery and also creates a more naturally-looking appearance.
Good Candidates for Incisional Double Eyelid Surgery
Answer Plastic Surgery recommends patients with the following conditions undergo incisional eyelid blepharoplasty.
Patients with a single eyelid or a monolid.
Patients whose double eyelid is loosened after a non-incisional procedure.
Patients who have thicker eyelids.
Patients who have unnecessary fat deposits in their eyelids result in stuffy eyes.
Patients who have saggy or droopy eyelids.
Patients who want permanent results without the possibility of the double eyelid crease coming undone.
Incisional Double Eyelid Surgery Details
Answer Double Eyelid Styles
We must understand that we each have unique facial features and eye structures. What may suit others may not be a better fit for you. Thus, Answer Plastic Surgery is here to help you choose the double eyelid style that gives the best natural results for you. Answer Plastic Surgery offers three kinds of double eyelid lines that one may choose to achieve. These are Infold, Outfold, and In-Out Fold.
1. Infold

It is described to have a moderate epicanthic fold and is considered the simplest method of double lid crease to perform, creating an innocent and conservative natural look.
2. Outfold
This style is much more sophisticated, modern, and highly popular among our patients. Characterized by two delicate parallel lines, it produces bigger, bolder, and more defined double eyelids.
3. In-out Fold
This style combines the infold and outfold, where the eyelid line starts from the lowest point of the inner eye and becomes wider along the outer eye line, creating more natural and attractive eyes.
Answer Incisional Double Eyelid Procedure
The difference between a full and partial incisional double eyelid surgery is that a complete incisional double lid surgery involves a longer surgery time and the possibility of minor scarring but definite and permanent double eyelid creases with no chance of releasing or loosening. Thus, it is much more long-lasting and durable than the partial incision double eyelid blepharoplasty. Answer highly prefers the incision method for patients who prefer permanency and doesn't mind a slightly slower recovery time.
Why Choose Answer Plastic Surgery?
Answer Plastic Surgery embodies four essential advantages over other clinics, making it the highest-rated Korean Plastic Surgery Clinic among international patients.
1. Direct consultation with the head doctor
You will have a one-on-one and all-inclusive consultation with our head plastic surgeon, Dr. Min Choi. He will assess your eye shape and condition and decide what surgical method and double eyelid type suit you best.
2. Affordable and cost-effective surgical procedures
Answer Plastic Surgery offers the most affordable price in South Korea and globally. The cost of Answer's incisional double eyelid surgery starts at 1,500 USD and depends on the surgery's time and difficulty and the patient's eye condition upon consultation.
3. Answer's "Safe-Hospital" System
Answer Plastic Surgery ensures your safety during and after the operation as we have a fully equipped facility with emergency medicines and highly advanced medical equipment. We also invest in an optimized anesthetic system, where eye procedures are comfortable and convenient for the patient and the surgeon.
4. Quality Recovery Management System
Answer guarantees quick recovery and optimal results with our differentiated aftercare system, which minimizes post-op adverse events.
Check out the real-life success stories of our patients! See the difference you can make when choosing Answer Plastic Surgery, the highest-rated plastic surgery clinic in South Korea.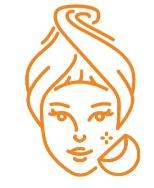 Ice packs will be provided to alleviate natural after-surgery effects such as swelling, and they will eventually fade within 2 to 3 days.
Antibiotics and painkillers will be prescribed to prevent infection and relieve discomfort. Post-op visits are required for suture removal, final evaluation, and progress check.
Please avoid smoking and drinking alcoholic beverages for at least 4 weeks after your surgery, which may affect your recovery and results.
Please avoid sunbeds, saunas, exposure to extreme temperatures, and directly looking at the sun without protective eyewear to prevent more swelling and damage.
Avoid harshly rubbing or forcefully closing your eyes.
It is best to avoid wearing contact lenses for at least 3 weeks. Also, avoid wearing heavy make-up for 1 week.
We recommend sleeping on your back and using 2-3 soft pillows to put your head down
Answer Real-Life Transformations
Check out our Youtube Channel for more of Answer Plastic Surgery's excellent results! Experience natural double eyelids with Answer Plastic Surgery. Each procedure is done thoroughly, so you are assured that high-quality and maximum effort is given during your incisional double eye surgery to bring out the best possible results.
Double eyelid creases may be released or loosened when fixed or connected too lightly. Thus, to ensure firm double eyelid lines by the incision method, Dr. Min Choi removes excess soft tissues in the upper eyelids and steadily connects the remaining muscles guaranteeing a robust fixation. This technique erases any possibility of the eyelid lines loosening and releasing.
Yes. However, Answer Plastic Surgery Clinic's plastic surgeon carefully cleanses the eyes before and during surgery. This technique controls and minimizes the bleeding, and as a result, it also minimizes swelling. Therefore, shortening the recovery period the patient will experience after surgery. Even when the double eyelids are too thick and look puffy and inflamed, Dr. Min Choi customizes and designs the double eyelid line to perfectly fit the patient.
Suppose you have undergone a previous surgery that has mistakenly made your eyes look larger than you liked; in that case, Answer Plastic Surgery can perform a revision surgery through the non-incision or natural adhesion method. But to remove the stretched skin or make your double eyelid creases smaller, we highly recommend re-surgery by the incision method.
You can use our free online consultation by filling out our consultation form. And once filled up, you will be scheduled for an appointment and directed to one of our trained English-speaking staff, who will answer your inquiries. When you are ready to undergo the procedure, you can now take off to South Korea for a life-changing plastic surgery experience for a more natural and youthful appearance!
SIGN UP FOR FREE ONLINE CONSULTATION
ARE YOU PLANING TO GET YOUR NON-INCISIONAL DOUBLE EYELID SURGERY

 IN KOREA?
Check out more of Answer Plastic Surgery's excellent results on our Youtube Channel! Experience natural and sophisticated double eyelids with Answer Plastic Surgery. Each procedure is done meticulously, so you are assured that maximum effort is provided during your non-incisional double eye surgery to bring out the best possible results.