Non-Incisional Double Eyelid Surgery, Answer Plastic Surgery, Korea, South Korea, Eye Surgery, Double Eyelid Surgery, Incisional, Non-incisional, Eyelid, Upper Eyelid, Double Eyelids, Eyelid crease, Blepharoplasty, Medical Staff, Plastic surgeon
A failed procedure is quite a hassle for those seeking perfection. And perfection doesn't always mean absolutely following the standards the world sets. Still, it can also mean having the most naturally beautiful set of eyes that suit your facial proportions. If you have undergone multiple previous eye surgeries and are unsatisfied with the results, your best solution lies in Answer Plastic Surgery. We will give you answers you never had the chance to hear and outcomes you never saw.
At Answer Plastic Surgery, we have Korea's top experts in eye surgery, led by Dr. Choi, who will extensively analyze the causes of your failed eye surgical procedure. From then on, with the assistance of our qualified medical team, he will design a treatment plan customized for you. With Answer's Revision Eye Surgery, you don't have to worry about another failure because we are trained to successfully bring results to your satisfaction.
Technically known as blepharoplasty, eye surgeries in Korea can be performed on the upper and lower eyelids and significantly improve the appearance and, in certain patients, improve the function of their eyes. Revision Blepharoplasty involves a complicated surgical process of the eyes using delicate techniques since it has already been surgically treated. Hence, expert hands and a trained mind are needed to bring the best possible results. Overall, the eyes must be balanced and in harmony with the other facial parts to make it aesthetically and functionally pleasing to look and feel. 
Our online consultation line is available whenever you need a quick inquiry about eye revisional procedures here in Korea. Don't hesitate to contact us to learn more about eye revision surgery in South Korea; Answer Plastic Surgery will help you find the solution that results in a positive change and outcome.
What is Revision Eye Surgery?
Revision Eye Surgery, by definition, is a complete re-operation of previously surgically operated eyelids. The description may be vague, but the procedure is complicated and complex. However, the main goal of an eye procedure would always be to have a harmonized and balanced pair of eyes that naturally brings back youthfulness to one's face. Although eye surgery focuses on improving the functionality of the eyes, an unnatural eye shape may occur after. This must be rectified with a revisional procedure to create naturally attractive eyes ideal for one's face carefully.
However, Revision Eye Surgery is not something you can pick from a menu and order for one to go. And unfortunately, the procedure is possible only for some and must be done within a specific timeline. Since another goal for revision eye surgery is to avoid repetitions, it needs a carefully evaluated assessment of the eye condition by a knowledgeable and board-certified plastic surgeon and well-trained medical staff. Eye revision cases are often more complex and expensive than a first-time procedure because it technically involves the re-operation of one of the body's most sensitive parts.
Why do you need Revision Eye Surgery?
Revision Eye Surgery is needed when one has experienced a failed eye surgical procedure or when the results of a previous eye correction procedure are unsatisfying. The following are failed procedures that warrant revisional surgery and the results done by our clinic, Answer Plastic Surgery.
Good Candidates for Revision Eye Surgery
Answer Plastic Surgery carefully assesses whether patients are qualified to undergo a particular procedure. Thus, patients with the following conditions are highly recommended to undergo revision blepharoplasty at Answer Plastic Surgery in Korea.
Patients who have asymmetrical eyes
Patients who wish to change the crease's shape and line of their double eyelids due to unsatisfactory results from their previous procedure.
Patients who have experienced a failed eye surgical operation.
Patients who appear to have double eyelids with different heights.
Patients with visible scars and severe adhesion caused by their previous surgery.
Patients with recurring eye functional issues due to saggy, droopy, and weak eyelids.
Revision Eye Surgery Details
A revision eye surgery will depend on the current condition of the eye or the procedure it had previously undergone. Generally, it will consist of several methods, either incisional or non-incisional, to rectify the results of the previous surgery. Every revision eye surgery aims to make the eyes look more beautiful and natural to balance one's appearance. At Answer Plastic Surgery, Revision Eye Procedures usually involve four steps.
Answer Revision Eye Surgery Procedure
This 4-step process is only a basis to show you how a revision eye surgery is done. But the surgery will comprise many challenging parts that only a skilled surgeon can perform. Since it involves improving and correcting the mistake of the previous surgery, it becomes more complex and complicated depending on the case. For instance, the eyelids sometimes become too low or high after a failed double eyelid surgery. Our plastic surgeon will remove the scars caused by the previous procedure and create new double eyelids with the proper size and measurements according to the patient's proportions.
There are also some cases where it involves severe adhesion due to overcorrection of the eyelids. To remedy this, the excess adhesions will be removed, and the eyelid crease will be corrected to produce functional and dynamic double eyelids. If you are experiencing discomfort in blinking your eyes or seeing the asymmetry of your eyelids when you look in the mirror, don't hesitate to book an appointment with us. We can discuss the best treatment for achieving more functional and aesthetically pleasing eyes.
Why Choose Answer Plastic Surgery?
Answer promises you a dramatic change for the better. We value your happiness and guarantee that your treatment plan has a hint of your touch. With your aesthetic goals and realistic expectations, we ensure that you are carefully guided to achieve the best outcome you deserve. We aim to improve the functional aspect of your eyes and produce a naturally balanced and harmonized eye shape that will sit proportionally to your face. At Answer Plastic Surgery, we work together to conceptualize the best treatment plan and realize it according to your needs. 
1. Direct consultation with the head doctor
Dr. Min Choi founded Answer Plastic Surgery, leading the medical team catering to two (2) patients a day, from consultation and surgery to recovery. We believe in maximizing quality over quantity, so Dr. Choi has an excellent safety track record. And with years of experience, optimal outcomes with the most advanced techniques and the safety of the patients are guaranteed. 
2. Personalized surgical plan
3. Affordable and cost-effective surgical procedures
Answer Plastic Surgery offers the most reasonable price for your revision eye surgery. The cost of one procedure starts at 1,500 USD. The price for the treatment depends on how complex the procedure will be, how long will the surgery time be, if it involves an incisional or non-incisional method, and on the patient's eye condition.   
4. Answer's "Safe-Hospital" System
Answer Plastic Surgery utilizes an optimized anesthetic system, where eye procedures are done with anesthesia to numb the pain and decrease the patient's discomfort during and after surgery. Emergency medicines and medical devices are also on standby during surgery in our fully equipped facility. 
5. Quality Recovery Management System
Answer Plastic Surgery ensures fast recovery and a high satisfaction rate with our differentiated aftercare system.
Take a look at what our patients say about us! This may seal the deal of you scheduling an appointment with the highest-rated plastic surgery clinic in South Korea.
The eyes become very sensitive after surgery, so they must be handled delicately to prevent any further reactions and adverse events that may happen. Answer Plastic Surgery will be with you every step of the way until you are recovered enough to leave the clinic. We offer quality post-op care services through our special Aftercare Treatment Plan.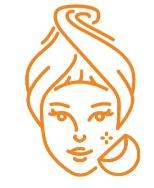 Swelling and bruising on the surgical site are natural occurrences, so there is no need to worry. Ice packs will be provided to alleviate the swelling so it can subside faster within 2 to 3 days.
Antibiotics and painkillers will be prescribed to prevent infection and relieve discomfort. Return check-ups are required for suture removal, final evaluation, and progress check.
It is highly discouraged to smoke and drink alcoholic beverages for at least 4 weeks after your surgery. This prevents drug interactions with your medications that may affect your recovery.
After surgery, your eyes must be protected from factors that may exacerbate swelling and damage. Please avoid sunbeds, saunas, exposure to extreme temperatures, and directly looking at the sun without protective eyewear.
Answer Real-Life Transformations
Check out more of Answer Plastic Surgery's excellent results on our Youtube Channel! Experience the change you deserve. With Answer Plastic Surgery, successful outcomes are guaranteed so you can focus on your recovery. Each procedure is done meticulously, so you are assured that maximum effort is provided during your revision eye surgery to bring out the best possible results.
For a revision eye surgery to naturally yield successful results, the timing of the re-operation must be carefully scheduled so as not to cause a repetition of the procedure. Answer Plastic Surgery recommends that patients have a revisional procedure at least six (6) months after their previous surgery or an additional three (3) months later, considering the after-surgery effects of swelling in the surgical site. However, depending on the patient's previous procedure, they can go for a re-operation as early as one to two weeks after.
Answer Plastic Surgery prides itself on providing excellent results with minor side effects, including scarring. Dr. Choi utilizes micro-surgical instruments to minimize tissue damage, less scarring, and precise and detailed surgery. With Dr. Choi's years of experience and skill, scars are virtually invisible after your revision blepharoplasty.
Booking an appointment with Answer Plastic Surgery is easy as it only takes a click and a few pieces of information input. Avail of our free online consultation, and one of our trained and eloquent staff will cater to your needs and inquiries. Once an appointment has been set and online consultation is on the run, you are ready to take off to South Korea for a life-changing plastic surgery experience for a more natural and youthful appearance!
SIGN UP FOR FREE ONLINE CONSULTATION
ARE YOU PLANING TO GET YOUR NON-INCISIONAL DOUBLE EYELID SURGERY

 IN KOREA?