Partial Incisional Double Eyelid Surgery
Partial-Incisional Double Eyelid Surgery, Answer Plastic Surgery, Korea, South Korea, Eye Surgery, Double Eyelid Surgery, Incisional, Non-incisional, Eyelid, Upper Eyelid, Double Eyelids, Eyelid crease, Blepharoplasty, Medical Staff, Plastic surgeon
Currently, various options cater to the needs of the patients when it comes to double eyelid procedures. Of course, it has always been a struggle for many to choose what they think is best for them. Suppose you want a slightly more permanent procedure than the non-incisional double blepharoplasty but not a full surgical incision of the eyelid like the incisional double lid surgery; in that case, Answer Plastic Surgery offers you the partial incisional blepharoplasty. This procedure involves only a tiny incision in a portion of the eyelid, hence minimal scarring and more permanent effects than non-surgical procedures.
Answer Plastic Surgery is considered the top plastic surgery clinic in South Korea because it is led by the nation's leading expert in eye surgery, Dr. Choi. A personalized treatment plan will be designed for you by Dr. Choi after he has extensively analyzed your eye shape and condition, with the assistance of our qualified medical team. Answer's Partial Incisional Double Lid Surgery will bring you natural and attractive eyelids without fully compromising your eye's shape and structure. 
Eye surgery or blepharoplasty in Korea is one of the best-performed cosmetic procedures in the world. It has the highest rate of international patients undergoing plastic surgery because of the numerous successful results. Blepharoplasty is usually performed on the upper and lower eyelids to enhance the appearance and functionality of one's eyes. With double eyelid surgery, our clinic aims to produce well-balanced and more defined shaped eyelid creases achieving a more natural look.
Answer Plastic Surgery is fully equipped with high-quality medical devices, state-of-the-art facility rooms, and highly advanced technology to aid us in our surgeries. You can start to schedule an appointment with us, and we guarantee you a solution to a more balanced and natural appearance.
What is Partial Incisional Double Eyelid Surgery?
The incisional double eyelid surgery consists of partial and complete incisional procedures. As the name suggests, it pertains to the degree of the incision made in the eyelid to form a double lid crease proportionate to the patient's eye structure.
Partial incisional double blepharoplasty involves only a tiny slit to a portion of the eyelid, with minimal scarring and more permanent results guaranteed. Dr. Choi creates a prominent eyelid fold with minimal cutting and recommends a partial incisional double lid surgery to those who want a retouch and a more robust fix to produce natural and prominent eyes.
Dr. Choi's micro-surgical equipment guarantees a precise and accurate technique with 100% safety and effectiveness, minimizing scarring possibility. Answer's partial incision double eyelid surgery involves a combination of non-incision and incisional methods. It carries out the naturalness of the non-incision process and the definite adhesion effect of the incision technique. It allows you to recover quickly and continue your daily life within a few hours after surgery.
Good Candidates for Partial Incisional Double Eyelid Surgery
Answer Plastic Surgery in Korea guarantees careful evaluation of whether our patients can undergo partial incisional double eyelid surgery. Thus, we recommend that patients with the following conditions undergo partial incisional eyelid blepharoplasty.
Patients who wish for minimal scarring and swelling after their procedure.
Patients whose eyes are swollen every morning because of excess fat in the eyelids.
Patients whose double eyelid is loosened after a non-incisional procedure
Patients who want a fast recovery after the procedure.
Patients who want to eliminate excess eyelid fat and muscles.
Patients who are reluctant for scarring to appear during skin incision.
Partial Incisional Double Eyelid Surgery Details
Answer Double Eyelid Styles
Each of us has different and unique eye shapes and structures. And the type of double eyelid creases that each patient prefers may or may not suit their proportions. Thus, Answer Plastic Surgery is here to help you choose the double eyelid style that produces natural results, although your preferences are highly considered during consultation.
The three kinds of double eyelid lines that people may choose to achieve are Infold, Outfold, and In-out Fold.
1. Infold

The simplest method to perform that creates an innocent and conservative natural look. It is characterized to have a moderate epicanthic fold.
2. Outfold
Characterized by two parallel lines, the outfold style is much more sophisticated, modern, and highly popular among our patients. It produces bigger, bolder, and more defined double eyelids.
3. In-out Fold
The in-out fold is a combination of the two styles. The eyelid line starts from the lowest point of the inner eye and becomes wider along the outer eye crease, creating more natural and doll-like eyes.
A comprehensive consultation is done with Dr. Choi. When the customized treatment plan has been developed, including what double eyelid crease will be created, the patient will undergo the necessary preparations before the surgery.  Appropriate anesthesia will be administered, then the operation led by Dr. Choi will commence. Click here for a more visualizing procedure.
Why Choose Answer Plastic Surgery?
Answer Plastic Surgery offers various benefits over other clinics. Our specialized partial incisional double-lid surgery promises a quick recovery time that minimizes scarring and swelling during the procedure.  Answer Plastic Surgery has four essential advantages, making it the top Korean Plastic Surgery Clinic.
1. Direct consultation with the head doctor
You will have a direct and comprehensive consultation with Dr. Min Choi, who will evaluate your eye condition and decide what surgical method suits you best.
2. Affordable and cost-effective surgical procedures
Answer Plastic Surgery offers the most affordable price for a partial incisional double eyelid blepharoplasty in South Korea. Price starts at 1,100 USD and will depend on the surgery's difficulty and longevity and the patient's eye condition upon consultation.
3. Answer's "Safe-Hospital" System
Answer Plastic Surgery invests in a fully equipped facility to include emergency medicines and advanced medical devices, ensuring safety during and after surgery. We also possess an optimized anesthetic system, where eye procedures are done with anesthesia to decrease the patient's discomfort during surgery.
4. Quality Recovery Management System
Answer's differentiated aftercare system ensures a quick recovery and a high satisfaction rate.
Our patients have experienced successful procedures with us! Look and see the difference you can make when choosing Answer Plastic Surgery, the highest-rated plastic surgery clinic in South Korea.
Answer Plastic Surgery offers quality post-op care services through our special Aftercare Treatment Plan. Check out more in this video on how to care for your eyes after Partial Incisional Double Eyelid Surgery.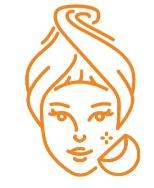 Ice packs will be provided to alleviate natural after-surgery effects such as swelling. This will eventually fade within 2 to 3 days.
Antibiotics and painkillers will be prescribed to prevent infection and relieve discomfort. Post-op visits are required for suture removal, final evaluation, and progress check.
Please avoid smoking and drinking alcoholic beverages for at least 4 weeks after your surgery, which may affect your recovery and results.
Please avoid sunbeds, saunas, exposure to extreme temperatures, and directly looking at the sun without protective eyewear to prevent more swelling and damage.
Answer Real-Life Transformations
Check out our Youtube Channel for more of Answer Plastic Surgery's excellent results! Experience natural double eyelids with Answer Plastic Surgery. Each procedure is done thoroughly, so you are assured that quality effort is provided during your partial incisional double eye surgery to bring out the best possible results.
Although it falls under the same category of creating an incision to form double eyelids, a partial incision combines the advantages of both non-incision and incision techniques. Answer's partial incision method is developed to strengthen the adhesion effect and reduce eyelid scarring. In contrast, a complete eyelid incision is usually done when the lid's skin is too stretched out and requires a total resection to remove excess skin and muscle to create firmer double eyelids.
Yes. Having fatty upper eyelids should not hinder you from getting a partial incision surgery. With Answer's expert techniques, even eyelids with a certain amount of fat can be partially surgically improved.
Answer Plastic Surgery's partial incision double lid surgery not only includes the removal of unnecessary fats to form double eyelids, but it also allows our surgeon to expertly manipulate the eye muscles to correct your eye shape so it can appropriately match your facial structure.
You can use our free online consultation by filling out our consultation form. And once filled up, you will be scheduled for an appointment and directed to one of our trained English-speaking staff, who will answer your inquiries. When you are ready to undergo the procedure, you can now take off to South Korea for a life-changing plastic surgery experience for a more natural and youthful appearance!
SIGN UP FOR FREE ONLINE CONSULTATION
ARE YOU PLANING TO GET YOUR NON-INCISIONAL DOUBLE EYELID SURGERY

 IN KOREA?